Top Rated E-bike Cycling Routes for Summer 2022
---
One of the toughest parts about finding trails to ride your e-bike on is figuring out if e-bikes are even allowed on the trail in the first place. Here at Himiway, we do the research, so you don't have to. These U.S.-based trails are all e-bike approved and perfect for a summer getaway this year. There's no better feeling than gearing up, strapping on a helmet and gloves, and hitting the perfect flow or epic drop out on the trails.
With summer dying down and many college students heading back to their dorms and families finishing their vacations, now is the best time to book one last trip and hit up one of our recommended e-bike cycling routes. Typically, we like to highlight several trails in the same state. However, today's top-rated electric bike trails are coming at you from all across the U.S. With something for everyone, there's bound to be a spot to check out or even plan to visit this fall or next year.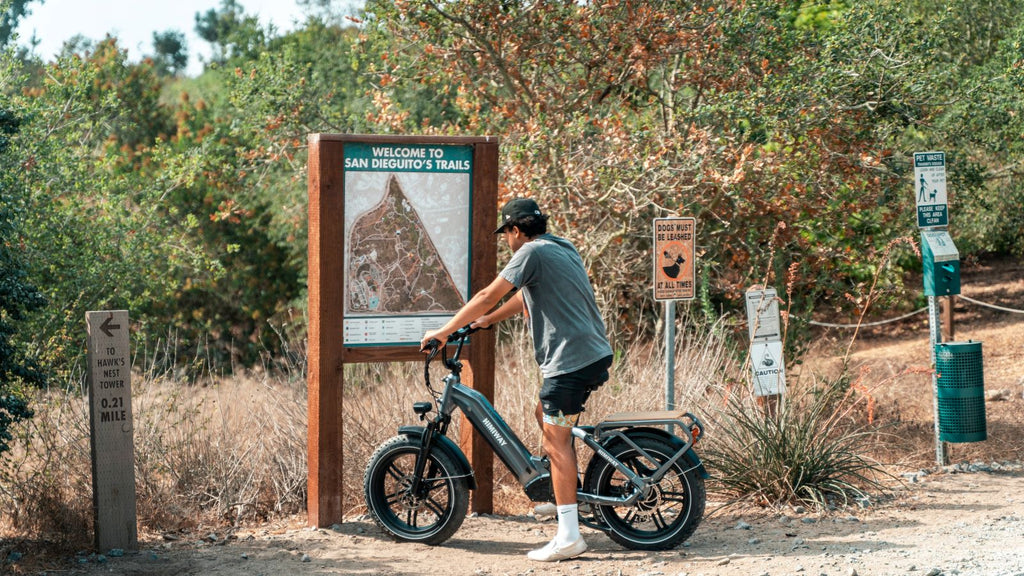 Mammoth Mountain Bike Park, California
Our first recommendation is straight out of the hills of California. Mammoth Mountain Bike Park is located in Mammoth Lakes, California, located in Mono County just southeast of Yosemite. Home to over 80 miles of pristine downhill track, this park is e-bike friendly and worth the trip. We like to see the trails marked for skill level, so you know exactly what you're getting into. 
Not worrying about hikers or dirt bikes is a blessing, especially if you are new to e-mountain biking. Note that if you want to use the chairlifts, you'll need to purchase a special pass. Pedal-only season passes are also available, but are not required if you just want to freely access the park that runs between Mammoth Mountain and Mammoth Lakes Village. Helmets are required here, and only Class 1 e-bikes are permitted at this time. If you do visit and are more on the experienced side, be sure to check out the Velocity to Twilight run; you won't be disappointed.
North Pathway, Wyoming
The next route we suggest is the North Pathway, located in Teton County, Wyoming. Mercill Avenue and US 89 (in Jackson) and Jenny Lake Visitor Center (in Grand Teton National Park) are the main trailheads for this 20-mile trek. As the name suggests, the North Pathway offers some of the most epic views of the Teton Mountains in Grand Teton National Park. Snow-capped behemoths emerge from the jagged landscape during your ride and are truly a sight to behold. This paved trail is safely situated just off the road, but parallel to Highway 89. Plenty of wildlife can be seen at all times of the year, and you should plan for the cooler weather of the mountains.
The Himiway Cobra or Cobra Pro is most suited for a trail of these proportions. With great suspensions, extra fat tires (clocking in at 4.8 inches wide), and an extra long-range integrated battery, these electric mountain bikes will be perfectly at home in the Wyoming hills.
Plenty of visitor centers and educational opportunities await you along this trail and the welcoming guides of the region can teach you all about the ecology and geology of this pristine landscape. For example, the Greater Yellowstone Visitor Center is located at 532 N. Cache Street, Jackson. And if the 20-mile trail of the Jackson Valley isn't enough, there are additional 27 miles of beautiful riding to be had by using the Jackson Hole Community Pathway System. 
Eastern Trail, Maine
Electric bikes are also welcome in our third trail recommendation: Eastern Trail in Kittery, Maine. With 65 miles of greenery and fresh air, this trail connects Kittery to Portland and is generally paved with some compact dirt sections. Although the trail is long, it is not complex or dangerous, so would be great for beginners or the entire family. It is 10-ft wide in most places which is great for interacting with other riders or joggers. However, riders under the age of 16 are required to wear a helmet. Always check the local or state regulations regarding safe and proper e-bike usage. 
As noted, this trail is favored by runners and walkers, so be sure to pass on the left and call out your location if the other trail goers do not see you coming. Perhaps the best time to visit this trail is during the fall months, as the green leaves ignite in a full array of deep autumn colors. This means there is plenty of time to plan your e-bike trip for the Eastern Trail in Maine. If you do visit during the fall, wear bright orange, as hunting season may be in full swing!
Hudson River Greenway, New York
Our final e-bike cycling route is located in a city rather than out in the wilderness. It is no less scenic, though. Named for the awe-inspiring views of the Hudson Rider, the Hudson River Greenway offers green trees, park benches, boat piers, and plenty of people-watching. This is a great trail to use an e-bike on due to its length. The skyline is visible along much of the trail, even as you cross under bridges or around badminton courts and picnic sites. There is even a lighthouse underneath the bridge if you want to take a break and have a look around. New York allows e-bikes up to a speed of 25mph (perfect for Himiway Class 2 e-bikes).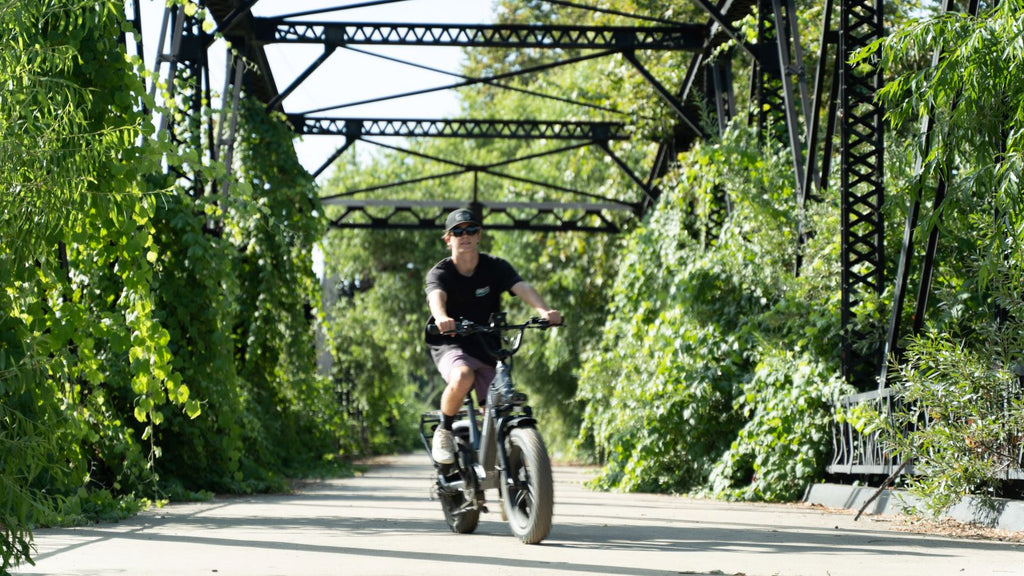 Whether you are planning to visit California, Wyoming, Maine, or New York this summer, these e-bike trails have something for everyone. Before you head out on the trail be sure you are equipped with the perfect e-bike for your riding style and have all the gear and supplies to make your journey a successful one. This includes water, snacks, bright clothing, and a portable bike pump or multi-tool. The last thing you want is a broken e-bike with no way of repairing it while you are out visiting one of these unique and enjoyable trails. Happy riding!
---
---