Top 5 Outdoor Activities for Summer with a Himiway Cargo E-Bike
---
July is in full swing, and August is right around the corner. With everyone living such busy lives, it's more important than ever to pause and appreciate the beauty of summer in North America. Summer, especially in the Midwest, comes and goes so quickly that often we miss it or forget to enjoy it to the fullest. It's natural to get caught up in work or weekend chores. Before you know it, fall is here and bringing cooler weather.
That's why today's post is all about ideas for summer activities you can pursue with a Cargo E-bike such as the Himiway Big Dog. Right now is the time to plan your next e-bike activity. It doesn't have to be a huge or extravagant trip, either. Some of the best memories can be made by carving out a small moment on a weeknight by yourself or multitasking and taking care of a simple errand on your e-bike, where you can enjoy the fresh air and sounds of summer.
These activities will be incredibly easy to do with a cargo e-bike but may apply to any e-bike with good carrying capacity through the use of baskets, racks, or bags. If you need help picking any such accessories out, we've got you covered. But in the meantime, let's check out some fan-favorite summer activities anyone can enjoy with a cargo e-bike.
Running Errands
Let's face it. It can be hard to get your daily exercise in with so many errands to run. This is why summer is a great time to turn mind-numbing chores like grabbing the weekly groceries into a fun summer activity. Through the use of extra rack space and a heavy-duty capacity, the Himiway Big Dog can make easy work of any load from the store. 
Don't just stop at groceries, either. Heading to the gym down the street can be a great excuse to use your cargo bike. Throw your gym clothes, water bottle, and headphones into a pack and strap it to the rear rack for an easy ride. With high gas prices hitting many Americans right in the bank account, an electric bike is a perfect alternative to gas-guzzling cars for running errands.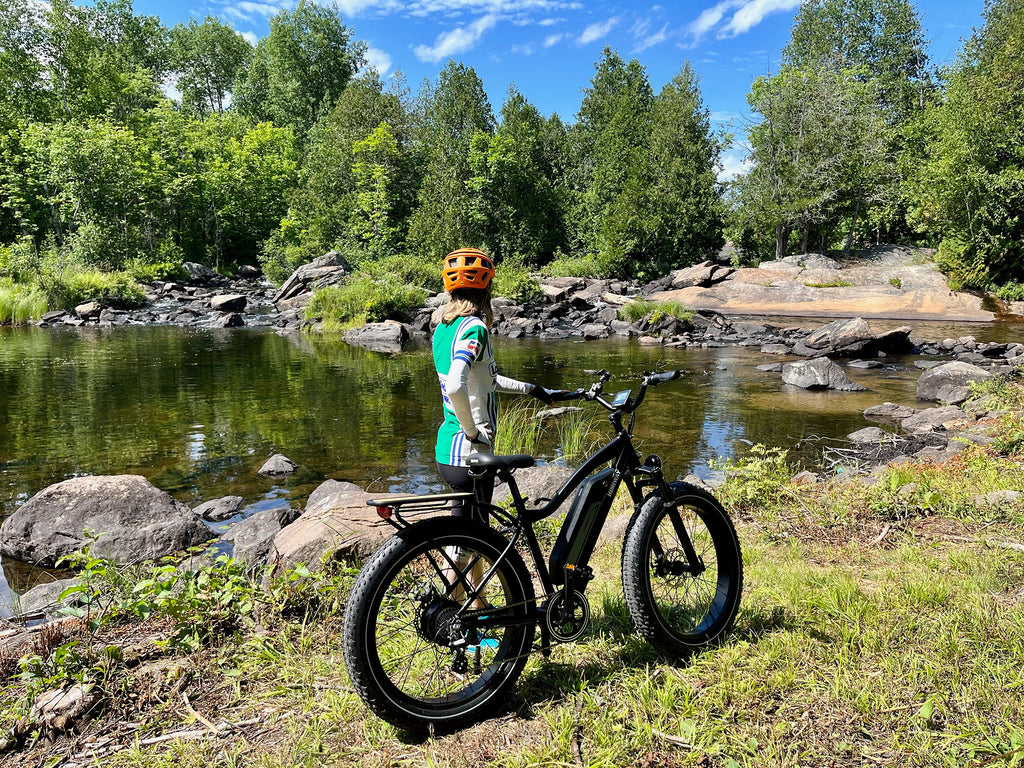 Beach or Lake Trip
One of the biggest problems with going to the beach during summer is all the crowds. But through the use of a hitch bike rack, you can bring your cargo bike to the state park or beach parking lot, and then take it off the rack and ride it to get to the furthest away part of the beach or lake. This will guarantee you get a good spot because most people don't want to lug all their beach gear or coolers far from their car. But with the use of an electric cargo bike, you won't even break a sweat. Don't forget to bring a towel to lay on, good sunscreen, plenty of water, sunglasses with UV protection, and healthy snacks for your beach day. 
Fishing
Using a fat tire electric cargo bike for fishing will allow you to travel far up or downstream to the best fishing spots. Pack your tackle box and rod along with a bag full of supplies and cruise to the best fishing spots around. Even if you only ride to a nearby bridge close to home, a fishing trip can be as easy as pack, ride, cast! No longer will you need to trek through the muddy shoreline to get the best spot. Instead, save time and ride there with a quiet electric bike. And if you decide you don't like your spot, it's easy to hop on the bike and find a new one quickly. 
Pro-tip: If you find yourself in the land of ten thousand lakes, check out our ultimate fishing guide for Minnesota locals. Hunting is typically not available during the summer months, and be aware that some spots do require a fishing license before you reel in any catches of the day. 
Camping
Similar to fishing, camping is one of the best summer activities due to the inexpensive nature of booking a campsite and the refreshing change of scenery from living in the woods for a few days. With an efficient and powerful 750W Motor and extended range battery, you'll be able to go a whole weekend on a single charge. If you decide to pitch your own tent with a sleeping bag, you'll be grateful for the additional cargo space the racks on the Big Dog provide.
We've even put together a wonderful miniseries on camping and cycling routes in Montana for those with a wild spirit. Don't forget plenty of bug spray, water, and matches to start a fire. You may also be the hero if you bring firewood, beer, and hot dogs if you plan to sit around the campfire with friends and family.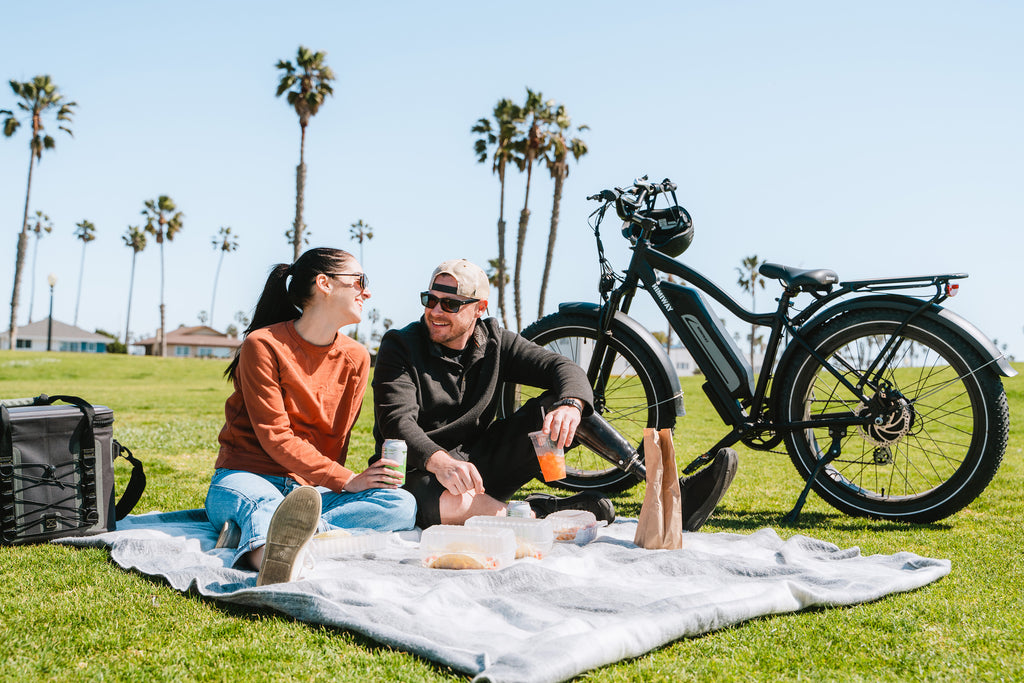 Romantic Summer Picnic
Finally, one of our favorite summer activities with our Himiway Cargo Bike is a romantic late afternoon or evening picnic. Use an insulated bag to keep a bottle of wine or hard seltzer cool for drinking. Bring berries, whipped cream, and chocolate for snacking, too! 
Don't have a romantic partner to share a picnic with? Check out a dating app for singles in your area and express your interest in biking to see if you can find some common ground. If all else fails, bring a friend, and share desserts and laughs with a picnic blanket on the grass. When you're done, pack everything up and easily stow it in your bag or basket. 
The endless summer activities you can enjoy or improve with a cargo bike are yours for the taking. Consider how you'd like to spend your warm day and plan accordingly. A little intentionality will guarantee you enjoy the benefits of summer while it's here. 
---
---