HIMIWAY Story: The Best Commuter Electric Bike
---
Nick Wood is a project manager for a Denver advertising agency. He was tired of driving to work every day because it made him start to feel lazy and out of shape. He was looking for the best option for commuting to work but eventually chose the Himiway Cruiser electric bicycle.
Mountain biking is a healthy but exhausting sport.
I originally had a mountain electric bike which I rode to work, spending about half an hour on the road every day. In the beginning, I really enjoyed this style of commuting. I felt that my body was getting better every day, but at the same time I felt really tired after the long commute. It took so much out of me that I would have to spend the first half hour at work catching my breath. Although my body was healthy, my heart was very tired.
Driving to work is convenient but also expensive.
When I first bought a car, I really enjoyed the freedom of driving to work every day because it just so convenient. Then when I moved to another city about 35 miles from Denver, I only needed to spend about half an hour every day on the road. But after buying a car, I found that my monthly expenses were getting too big. The costs of gas, parking expenses, and maintenance ad become a large part of my living expenses. And I just think that there are much better things to spend my money on.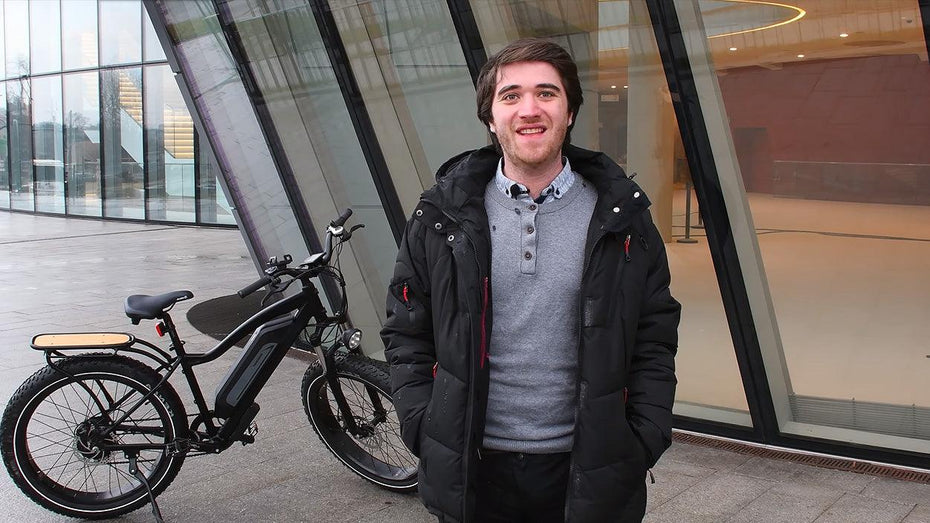 Electric bikes are the right choice in my opinion.
It wasn't until I saw a real electric bike that I really considered it. My colleague recommended me an electric bike and I tried riding one, and thought it's really great. I checked out a lot of electric bikes on the Internet, but so many are too expensive. Then I found the Himiway Cruiser. The configuration was very high, but the price was also very affordable. My brother also wanted to buy electric bikes, so we bought two I couldn't believe that when you buy 2 bikes they offer a $300 discount. When I received the bike I was so overwhelmed, it was so convenient.
The best commuter electric bike in the world.
It was so exciting to ride my bike to work oan the first day. It was not only a multifunctional vehicle that allowed me to spend very little time in traffic, but I could also enjoy the scenery go by. I am so happy about this because I always ignored too many beautiful sceneries when I was driving. I think this is the best electric bike, thanks so much Himiway Cruiser!
---
---