Himiway E-bike Launch - New Names and Exciting Frame Colors
---
The excitement continues to build for our new product launch which we will be livestreaming on Wednesday, November 24th at our YouTube channel. Don't miss it! And if you are looking for a sneak peek at what the buzz is all about, continue reading below because today we will be announcing the names of our new bikes in advance of showcasing them live next week.
We wanted the names of this new set of bikes to really distinguish them apart from one another and impart a sense of connection to the animal kingdom. Our bikes are wildly fun to ride, great for the planet we share with all our animal friends and have been upgraded to truly embody each of the animals for which they were named. Our creative team is excited to share these 3 unique names for our new long-range e-bikes:
First up, the

 Zebra!
The Zebra is our new premium all-terrain long-range e-bike. Zebras are well-known for their incredible stamina and ability to outlast any predator. And that's just what the Himiway Zebra will do. With an upgraded battery, you'll be able to ride 80 miles on a single charge. That's longer than the competition and is still going to be offered at an affordable price point. If you commute to work, or if you run errands all over town, you won't need to worry about running out of juice with the Himiway Zebra.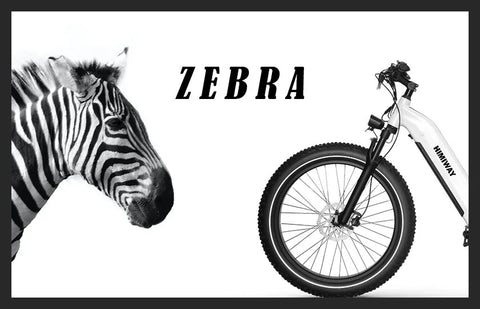 The Zebra will also be available in our popular Zebra Step-Thru version. This will allow users with limited mobility or those that prefer a comfortable entry point onto the e-bike to enjoy it to the fullest. Not only does the Step-Thru provide maximum accessibility, but it also comes with all the great features we've added to the standard Zebra including the upgraded battery mentioned above.
Next, we have the 

Big Dog

!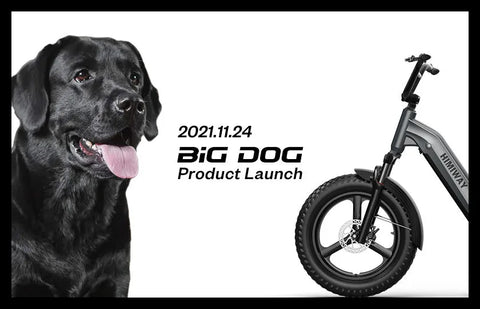 The Big Dog is our electric cargo bike, perfect for carrying items, equipment, deliveries, and just about anything else you can think of. With an increased carrying capacity compared to our other models, and space to add bags and cargo racks, you'll never run out of space with the Himiway Big Dog. Like a loyal companion from which it gets its name, the Big Dog is there when you need it. Haul groceries home, strap your fishing gear to the rack, or simply carry all your work-related items to and from the office or job site.
Last, but certainly not least, is the 

Cobra Pro

!
As you can imagine from the name, the Himiway Cobra Pro is our most extreme e-bike yet. With a softtail design, mid-drive motor, improved suspension, our widest tires yet, and the long-range battery matching the other new models, this bike is fierce! Be ready to strike when adventure calls with the Cobra Pro.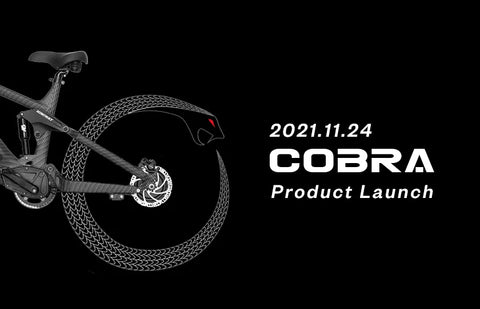 That's not all! The most exciting feature about the Cobra Pro electric mountain bike is the introduction of two new killer color choices for this bike frame on this model. The King Cobra is black and sleek and that's exactly what we've designed our bike to be.
Not to be outdone, the second frame color is just as awesome! Introducing the Forest Cobra in green and beige which will fit in perfectly in the woods, forests, beaches, and wide-open desert. No matter which color you get, the Himiway Cobra will turn heads everywhere you ride.  
We are so excited to be able to release these details about our four new Himiway e-bike models and new technologies. We hope you will join us on November 24th as we unveil full specs and footage of each of these revolutionary rides! See you there!
---
---