The Latest Updates of American Cyclists at the Tokyo Olympics
---
The 2020 Tokyo Olympic games are officially underway, and the crowds are already buzzing with excitement. Viewers in the stands and at home watching from far away are cheering on their favorite athletes in their favorite sports. Olympic cycling sports fans will have plenty of content to enjoy with 22 different events scheduled between July 24th and August 8th. Check out the lineup of events and riders at the official Tokyo 2020 Olympics website. 
Cycling is one of the most popular Olympic events among American audiences, and for those that just can't get enough cycling, we have all the coverage and results you need to stay updated on your favorite U.S. athletes in their Tokyo 2020 cycling games. 
Highlights and Results of American Cyclists at the 2020 Tokyo Olympics
1. Cycling BMX Freestyle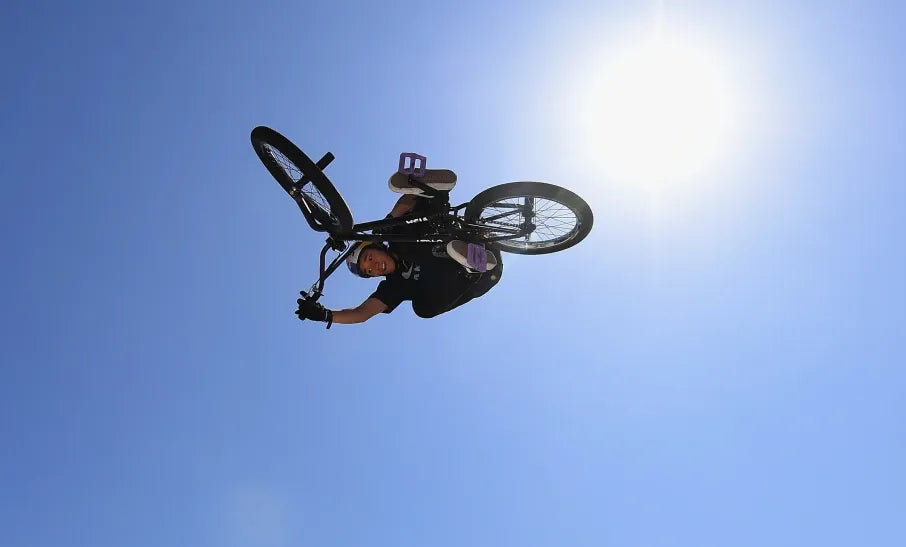 First up - BMX Freestyle. As one of the newest, yet most difficult and creative sports at this year's Olympic Games, the BMX Freestyle category did not fail to deliver on an action-packed lineup of both men and women competing for the prized gold medal. Nine men and nine women competed in separate events performing aerial tricks, complex technical maneuvers, and dangerous jumps. Each rider was given two 60-second runs to score the most points based on a combination of trick complexity, height, originality, execution, and creativity. 
In the Men's category, Logan Martin from Australia finished 1st with an incredible first run doing front flips, transfers, and tail whips with expert control. American Justin Dowell took 8th place while fellow American Nick Bruce finished 9th after a disappointing injury forced him to skip his second run. Both U.S. riders are sure to be fired up to return to the next Summer Olympics to try again for the top spot. 
In the Women's category, Charlotte Worthington from Great Britain won gold and the top spot amongst her fellow riders. Hannah Roberts from the United States took a well-deserved 2nd place to bring home a silver medal in her stunning run on August 1st for the Women's Finals.
2. Cycling BMX Racing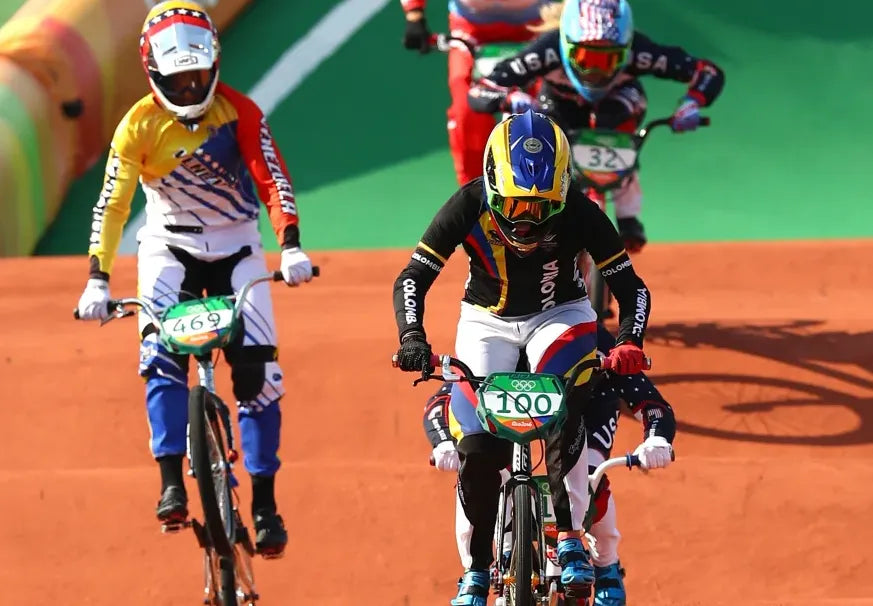 BMX Racing was another crowd-favorite for this year's Olympic cycling sports. BMX Racing is quick, treacherous, and an absolute joy to watch for cycling enthusiasts. Other than using 20-inch wheels on BMX-style bikes, there are few rules and only one goal: go fast!
The BMX Racing events kicked off July 29th at the Ariake Urban Sports Park with the Quarterfinals for both Men's and Women's. Those riders ranked lower than 4th place were eliminated and riders from 1st-4th rank moved onto the semi-finals. Connor Fields, an American, was looking especially strong in his Quarterfinal heat but was unable to continue that momentum after an injury in the semi-finals. 
Fans of the sport will recall Connor's incredible win at the 2016 Rio Olympics. This time, however, Connor was unable to start due to that injury from the day before and on July 30th Niek Kimmann of the Netherlands took 1st place in the Men's BMX Racing finals. 
For Women's, Bethany Shriever secured her spot at the top of the podium after a riveting race which left Mariana Pajon in second, and Merel Smulders in third. Finishing just shy of the top three, USA cyclist Felicia Stancil came in fourth after flying around the track at unbelievable speeds. 
3. Cycling Mountain Bike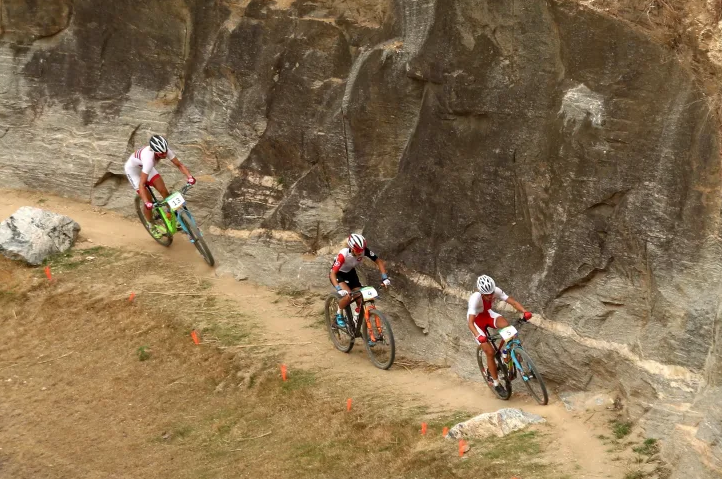 Loyal fans and new fans alike can agree that the Cycling Mountain Bike event is a must-watch at each Summer Games. Mother Nature creates the courses on which these global contestants must navigate themselves through safely and quickly. Easily one of the most spectator-friendly events, this year is no exception in Tokyo as the course offers breathtaking views of Mt. Fuji. 
The first mountain bike event occurred on July 26th as Men from 29 different nations took to the trail in an exhilarating race at the Izu MTB Course. Tom Pidcock was a favorite heading into the race and all eyes were on him to secure the gold. As luck and perseverance would have it, Tom fought hard and won the race with an impressive 1 hour, 25 minutes, 12 second result time. Finishing just 20 seconds after Tom was Swiss rider Mathias Flueckiger to take silver. Rounding out the top three for Men's was David Valero Serrano in third place. American rider Christopher Blevins made sure to keep his presence known on the trail and finished at a respectable 14th place out of 38 riders. 
On the Women's side, 2018's Elite World Champion Kate Courtney (USA) was a favored rider heading into the July 27th Cross-country event. Unfortunately for Kate and her fellow U.S. riders Haley Batten and Erin Huck, the top 3 spots went to impressive cyclists out of Switzerland. Jolanda Neff snagged the gold medal with an incredible 1 hour, 15 minutes, 46 seconds. 
4. Cycling Road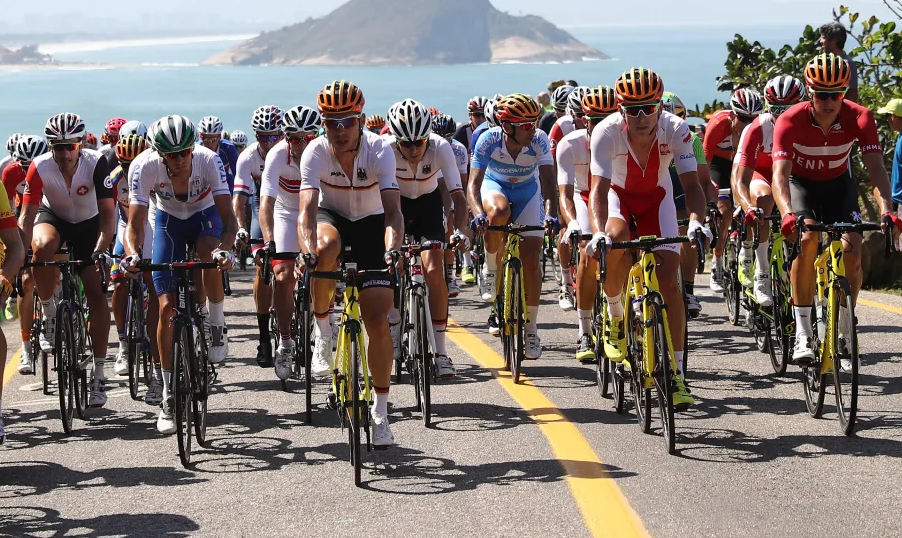 The oldest of the Cycling Olympic Games, Cycling – Road, has been an event for over 120 years and a staple at almost every modern Summer Games (aside from a short exclusion in the early 1900s, interestingly enough). This year's route was filled with 6 hours of difficult inclines, fast declines, and plenty of tough competition. There were two separate events: Men's and Women's Road Race and an Individual Time Trial for each group as well.The wind and rain didn't stop Ecuador's Richard Carapaz from taking home the gold in the Road Race nor did it stop Austria's Anna Kiesenhofer from doing the same in the Women's circuit. Brandon McNulty finished 6th for the U.S. in Men's, while Coryn Rivera placed 7th for Women's.
In the Individual Time Trials (ITT), Primož Roglič from Slovenia was too fast to catch and took first with Tom Dumoulin from the Netherlands and Rohan Dennis from Australia in second and third, respectively.
In a mistaken celebration, Annemiek van Vleuten thought she had won gold in the Women's Road Race, but ended up getting silver. She remained stalwart and made sure to truly win gold in the ITT which was a great turn of events from her previous race. Amber Neben was the top U.S. cyclist in the Women's ITT, placing 5th after a great performance.
5. Cycling Track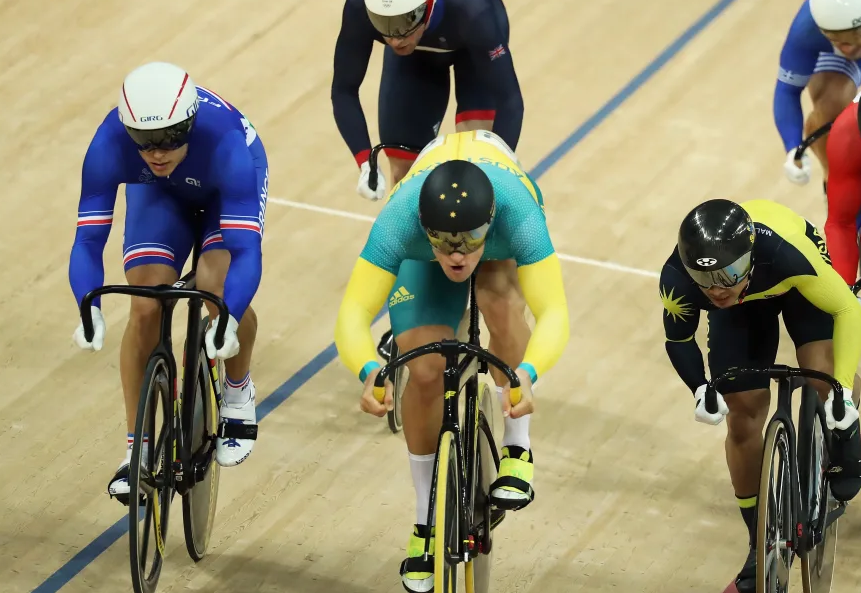 The final Olympic cycling sport to close out the set is Track which, of course, is the dominant category with 12 out of the total 22 cycling events. From August 2nd through August 8th, Men and Women will compete in 6 different programs: Team Sprint, Sprint, Keirin, Team Pursuit, Omnium, and the returning Madison. Each of these disciplines has its own tactics and strategies required to win. An interesting fact you might not know is that bikes used for Cycling Track do not have brakes because the riders are traveling at such high speeds and so close together that to brake could be catastrophic for riders behind them. 
Team USA has had an excellent showing so far at this year's Tokyo Olympic Games. Check out the rest of the highlights from the USA Cycling Olympic Team and keep an eye on the latest news from the Track Cycling team as they square off for their chance to bring home the gold over the next 6 days! And don't forget, riders of all ages and fitness levels can now get a piece of the cycling action at home with a Himiway e-bike. We wish good health and the best of luck to all athletes!
---
---