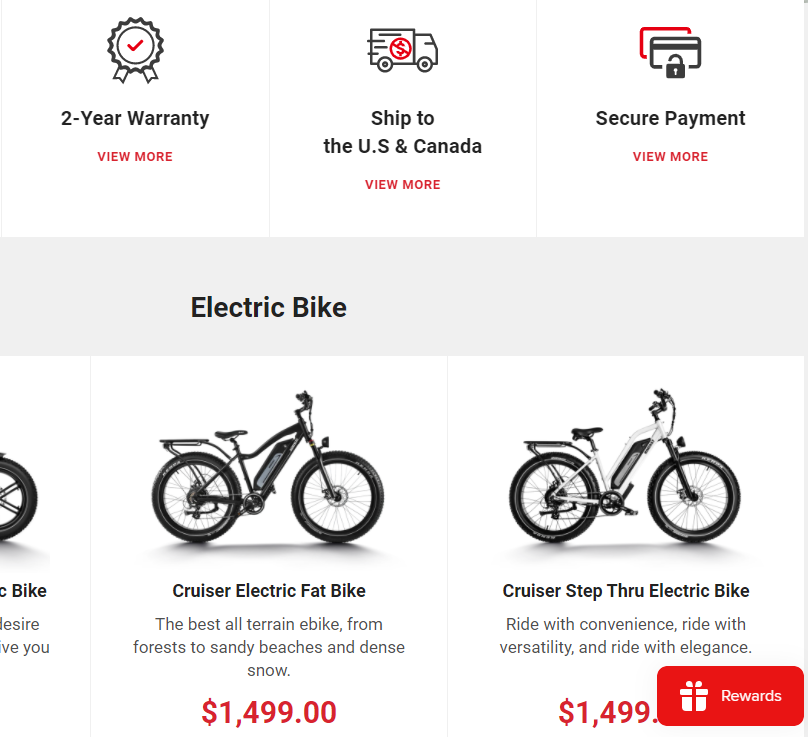 Click Rewards to get your coupon and Himi Point
Join us and register your account.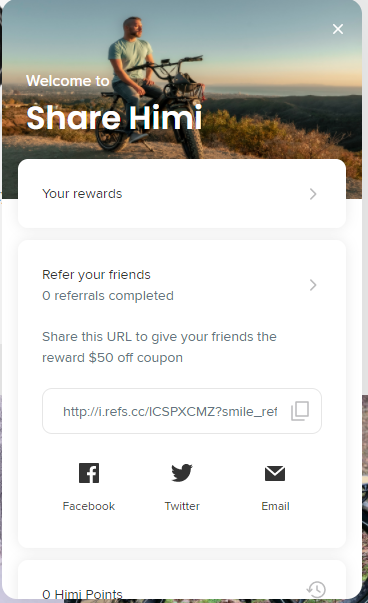 Stay logged in and go back to Rewards.
Copy the link and share it with your friend.
Your friend will get a $50 off code but it's ONLY available at a minimum spend of $1499
You will have an unlimited $50 off code.