Reaching 9000 Miles On My Himiway - Bicycle Bob
---
"I'm overly satisfied with the battery's capacity and how far it can get me going on a single charge with the pedal assist!"
Reaching over 2000 miles on any ebike is quite the accomplishment for an ebike enthusiast. Getting that same bike over 5000 miles is a milestone that deserves to be lauded. It makes one begin to think the near impossible, 10,000 miles, is vaguely possible. More clarity comes when 6000 miles happen…then 7000…8000. For Robert "Bicycle Bob" Zechender and his Himiway Cruiser 10,000 miles is not only a "bike" dream, each day it comes closer to reality. Recently, Bob and his trusted Himiway crossed the 9000-mile threshold, and we chatted with him to discuss this amazing feat.
Q:Please introduce yourself. How often do you bike?
A: My name is Robert Zechender but they call me Bicycle Bob. I'm 58 years old and currently I work as a groundskeeper at a golf course and my side profession that I'm really, really good at is a bicycle mechanic. I love this ebike! Currently, I'm over 9000 miles right now. On a typical day, I try to bike about 50 miles. I bike roughly 15 miles round trip to work and 35 miles for daily exercise because I really want to achieve 10,000 miles on my Himi, which I feel is a remarkable milestone.
Q: From your experience using your Himiway eBike, is there any advice you would give to someone considering buying or owning an Ebike?
A: I recommend Himiway to anyone and everyone who asks me about my bike. Here's my advice, I always tell people, "You've got to remember to respect the bike and treat it nicely, take very good care of it and it'll take care of you too. Enjoy your ride with Himiway."
Q: Do you have any interesting stories about riding the ebike that you can share with us?
A:One day I was riding my cruiser out by a local lake when a man pulled up to me and in a deep voice started calling out my name, to make sure it was me. It was kind of creepy until he told me that he follows my Facebook page and recognized me from there. He also told me he owns a Himiway ebike as well. We became friends and ride together sometimes. It's good to know other Himi Riders!
I also had a sweatshirt made whichI designed myselfwhen I hit 5000 miles on my bike. It says "Himiway" in the front and on the back, "Himiway 5000 Miles Clubs". I have already made plans for a new one once I reach 10,000 miles!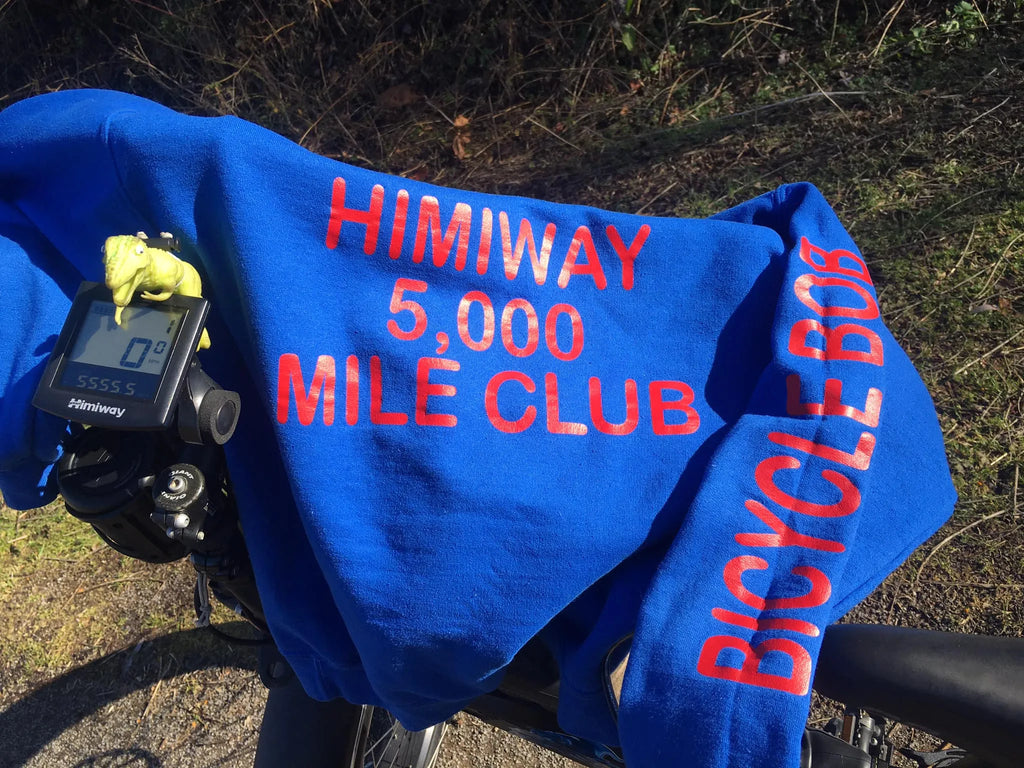 Q: What parts of the bike that impress you? What upgrade of the product are you looking forward to?
A:I'm overly satisfied with the battery's capacity and how far it can get me going on a single charge with the pedal assist! On a single charge I can ride it all day (although I do charge it at work) and it never runs down to one bar left. Also, I have kept the original chain on the bike, waxing it rather than greasing it to keep it clean, and am impressed by how well it is holding up. A phone holder and water bottle cages are necessary, and I would like to see the 26 x 4.80 tires for sell in the accessory list, and to see if they will fit on my cruiser.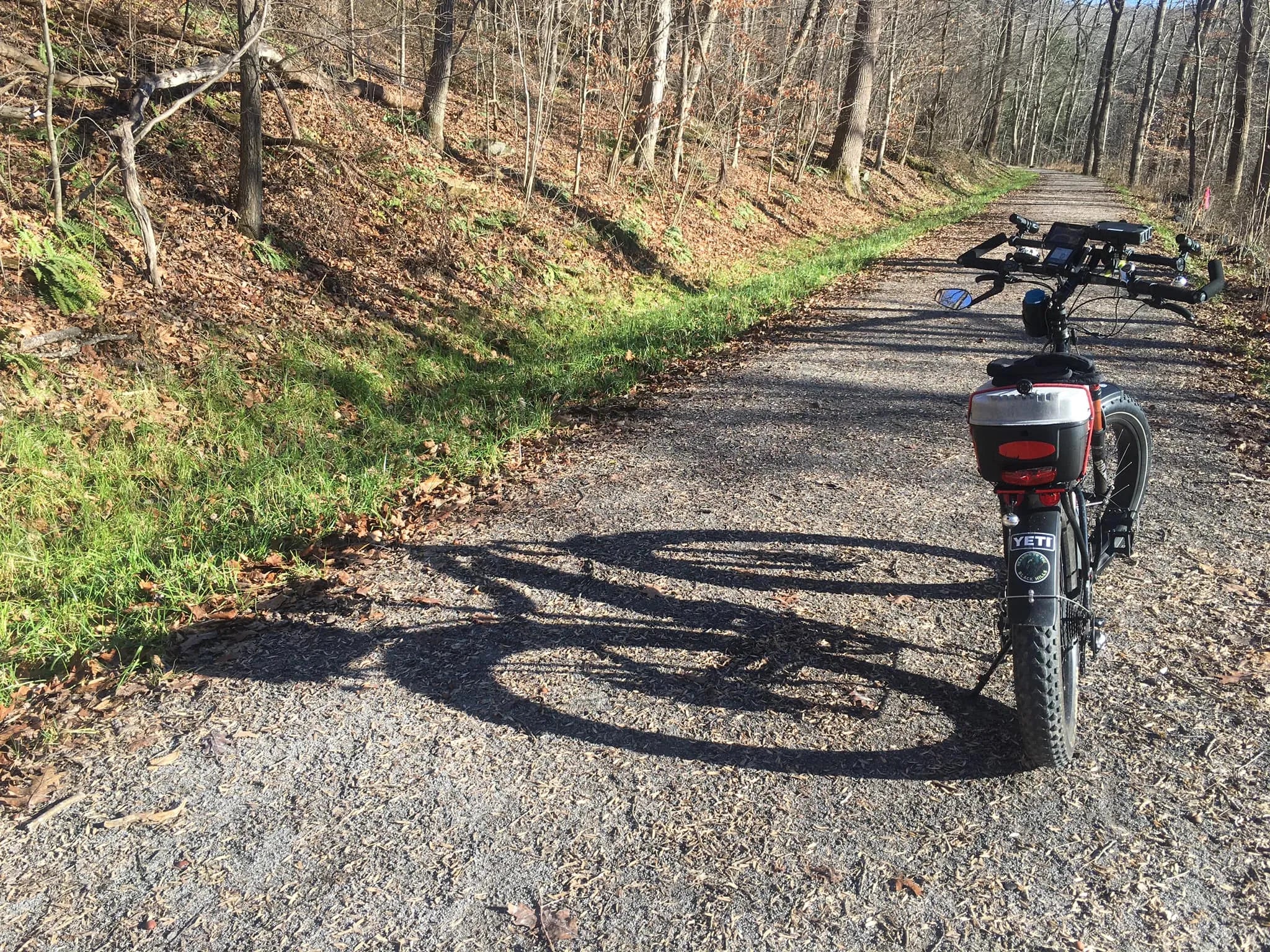 ---
---